Visit my store on Teachers Pay Teachers at https://www.teacherspayteachers.com/Store/More-Than-Just-Reading
Or you can browse my study guides here. If you see a product you're interested in, just click on the picture and it will take you to the product listing in my store. I hope you find something that will be helpful to you!
This is the first book in the Grandma's Attic series that I have made a study guide for. I plan to do more, so check back to see when they're available! Chapter 1 of the In Grandma's Attic Study Guide is available for free.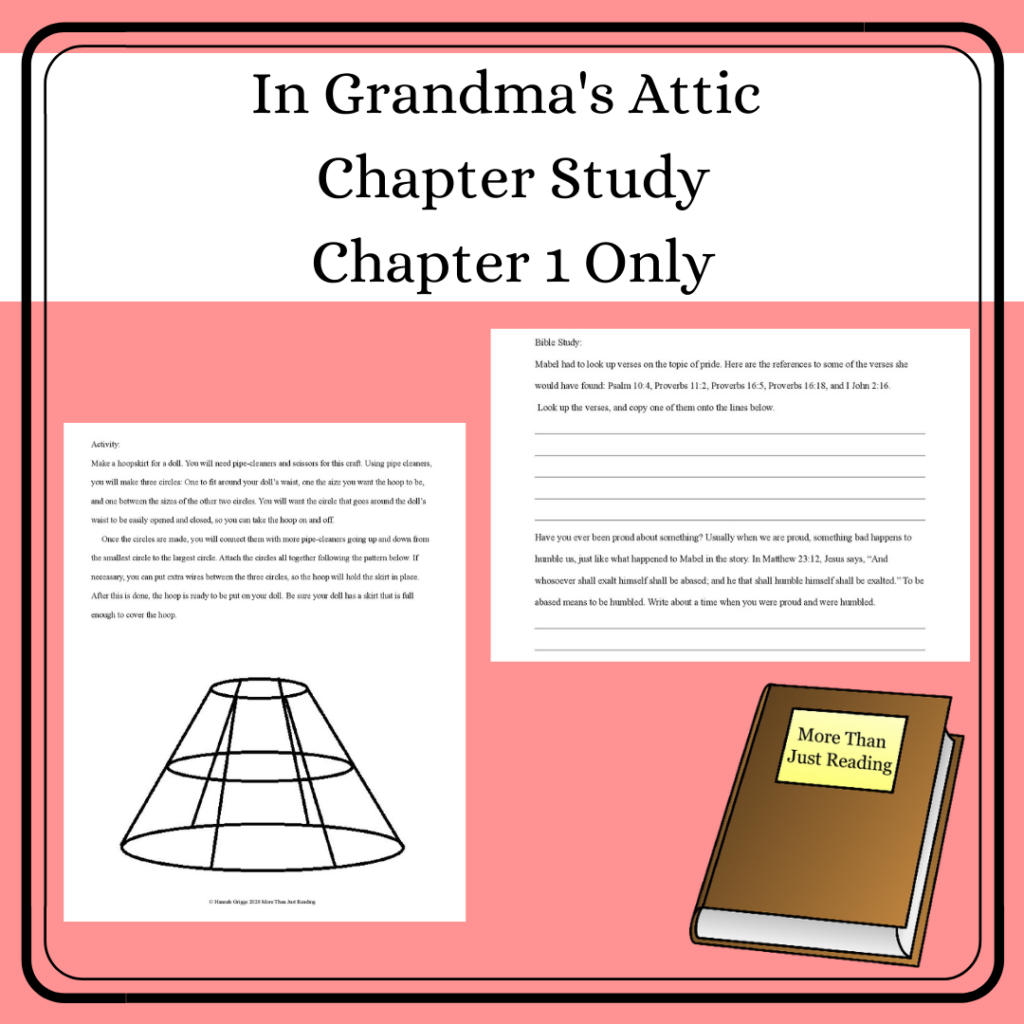 Study Guide to accompany The Courage of Sarah Noble by Alice Dalgliesh
Chapter 1 is available for free.
Here are all the products available to accompany The Poky Little Puppy, a Little Golden Book classic by Janette Sebring Lowery. There is also a bundle where you can buy all six study guides for a discounted price.
Little Golden Book The Jolly Barnyard Study Guides and Bundle
The bundle is cheaper than buying each individual product.
This bundle is made to accompany the popular children's book If Animals Kissed Goodnight by Ann Whitford Paul. There are sixteen study guides included in it, one about vocabulary and comprehension and fifteen, one about each of the animals mentioned in the story. Each of the products included are also available individually on my store
The animal study guides can be used independently of the story, and are available here in this bundle.