Today I would like to share with you who my favorite author is. She might already be familiar to you, but if not, I hope you look her up.
So, I'm sure you're wondering, "Who is she?" I'll give you a hint. She used the name A Lady of England or A. L. O. E when writing.
If you don't know yet, I'll tell you. Her name is Charlotte Maria Tucker, an English author who lived from 1821 to 1893. She was quite the lady, caring for various family members, going to India as a missionary, and writing dozens of books on all different subjects.
She never married, and she went to India later in life, once all those previously depending on her no longer needed her help. It was while she was serving in India that she died.
Many authors have one particular writing style or topic that is found in each of their books. A recurring theme or series of events in every book may make them a bit monotonous after awhile. But that is not the case with Miss Tucker's books.
That is one reason why she is my favorite author. There are similarities between her books, but there are also many differences. She wrote books that were allegories, historical fiction, general fiction, and poetry. Her books also have clear Christian teachings and are usually full of some sort of excitement or suspense.
I will add a disclaimer that I don't always approve of everything in her books, though I have never found anything very bad in them, mainly just a difference in standards.
My absolute favorite book by Charlotte Maria Tucker (and my favorite book period) is The Haunted Room. The name might turn some people off, but it really is such a good Christian book, teaching some really good lessons about hidden sin (haunted rooms) in the lives of Christians.
Plus it's exciting, I mean, really exciting. Sometime I will do a book review on it and tell more about it.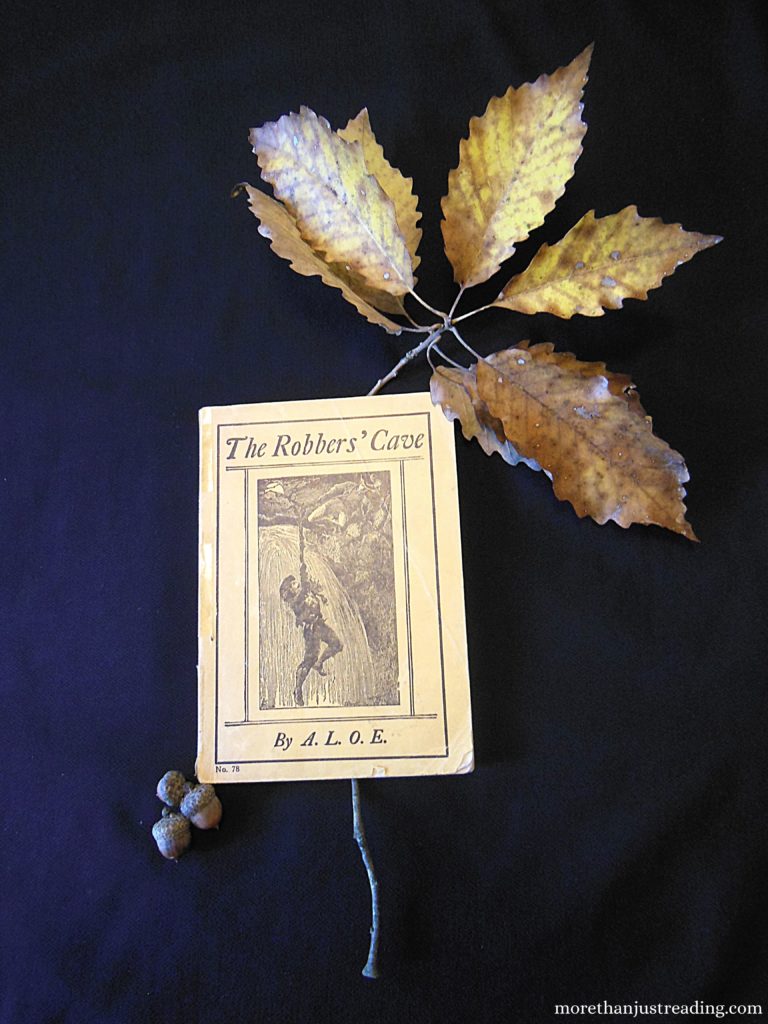 Some other books that I really enjoy by A. L. O. E. are The Robber's Cave, an exciting story that takes place in Italy, The Young Pilgrim, a story patterned after Pilgrim's Progress, and The Lady of Provence, or Humbled and Healed, a story set during the French Revolution.
Another favorite, though I've only heard the audio-drama done by Lamplighter Theatre, is The Wanderer. Sometime when I have the opportunity, I would love to read the full book.
Sadly, though A. L. O. E. is my favorite author, I only own one of her books, The Robber's Cave. The problem with reading old books is that they are hard to find and are expensive.
So my solution to that is finding e-books and downloading them to my e-reader. That is how I have read all the other books by Miss Tucker, and how you can read some of her books too!
Have you heard of A. L. O. E. before? Have you read any of her books? If so, which one is your favorite?