How did I know, when my siblings and I were planning our tour of Europe, that the Netherlands was somewhere I really wanted to visit? How did I know I wanted to see windmills and canals, cheese and wooden shoes? How did I know I wanted to see a particular house with a particular hiding place in it in the city of Haarlem?
All these questions are answered with the same answer: from reading! Classics like Hans Brinker; or the Silver Skates and Five Little Peppers Abroad introduced me to traditional Holland. Reading biographies about famous Dutch Christians introduced me to Corrie Ten Boom and her family and Brother Andrew.
Reading gives us the opportunity to learn about places we have never visited, to learn about people we have never met, to learn about events we have never witnessed. When we read about a country we have never visited, our eyes are opened to another culture, another way of life.
We learn about the differences between this new country and our own country. We learn about the ways that people in that country do things differently than the way we do them. We get a glimpse into the lives of people who live in other parts of the world.
How many of you have met someone who was famous or fairly well-known? Most of us haven't met many people like that. We probably haven't met more than one or two people who would be considered famous. And we may not have even met that many. But how many of us feel like we have met a famous person because we have read all about them? I'm sure more hands went up that time.
After reading a biography about a famous missionary, don't you almost feel like you met that person, like they personally told you their story, or even like you experienced it along with them? Reading allows us to get to know someone that we would never have the opportunity to meet. We can learn from their experiences, their failures, their successes, without ever actually meeting them in person.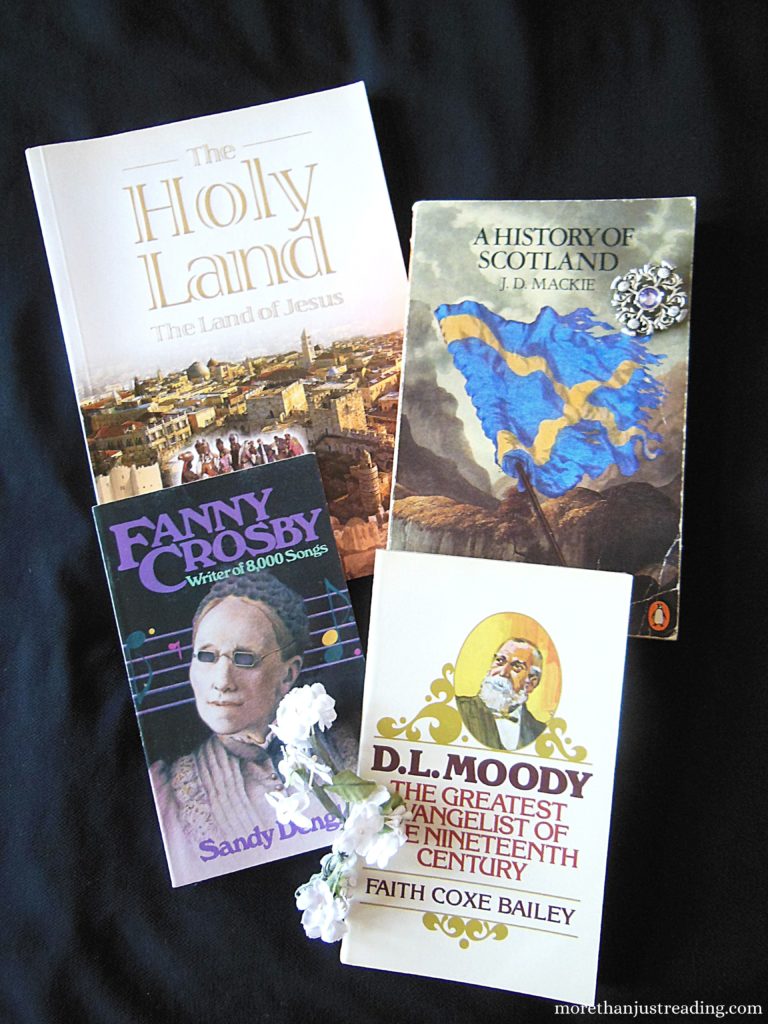 Were you in Independence Hall in Philadelphia in July of 1776? Were you in Stirling, Scotland alongside William Wallace when he had his amazing victory over the English? Were you in France during the time of the Revolution? I think I know the answer to each of these questions without you even telling me. No!
These events happened long before any of us were born. But we still can learn all about them through reading and understand why they happened and what their impact on the world was. When we do not read and study the past, we may repeat the same mistakes that others have made.
But when we are learning about the strengths and weaknesses of individuals, governments, and whole countries, we can choose to follow or not follow their examples, depending on whether they did right or wrong.
Reading is a wonderful opportunity we have that we should all be taking advantage of! There is so much that we can learn through reading. In fact, if we spent our whole lives reading, we would never come even close to learning everything we can learn.
That is why our reading choices should be educational and edifying; they should be fun and interesting too. What are you reading right now? I'm currently in the middle of The Ultimate Proof of Creation by Dr. Jason Lisle and enjoying it very much. Let me know in the comments what you have been reading!