Last week my blogpost on reading was on the topic of 5 reasons why we should choose good reading material. Today I'm doing a follow-up post with several websites for some of my favorite reading materials that fit into this category. These websites have lots of great homeschool resources!
You are probably already familiar with some of them, but hopefully you will find some new books that you come to love. Of course, I don't necessarily agree with everything that these websites offer, but there is a lot of good reading material to be found on them.
Lamplighter Ministries
The first website is Lamplighter Ministries. If you've read very many Lamplighter books, you've probably come to love them as much as I have. In case you're not familiar with Lamplighter, it is a Christian company that republishes old books by such authors as Charlotte Maria Tucker (my favorite author), Christoph Von Schmid, Amy LeFeuvre, and many, many others.
All their books have a Christian message and are uplifting and encouraging. If you visit their website and realize the books are a little too pricey for your budget, (I completely understand) stay tuned for the rest of this post, when I give a couple of alternatives.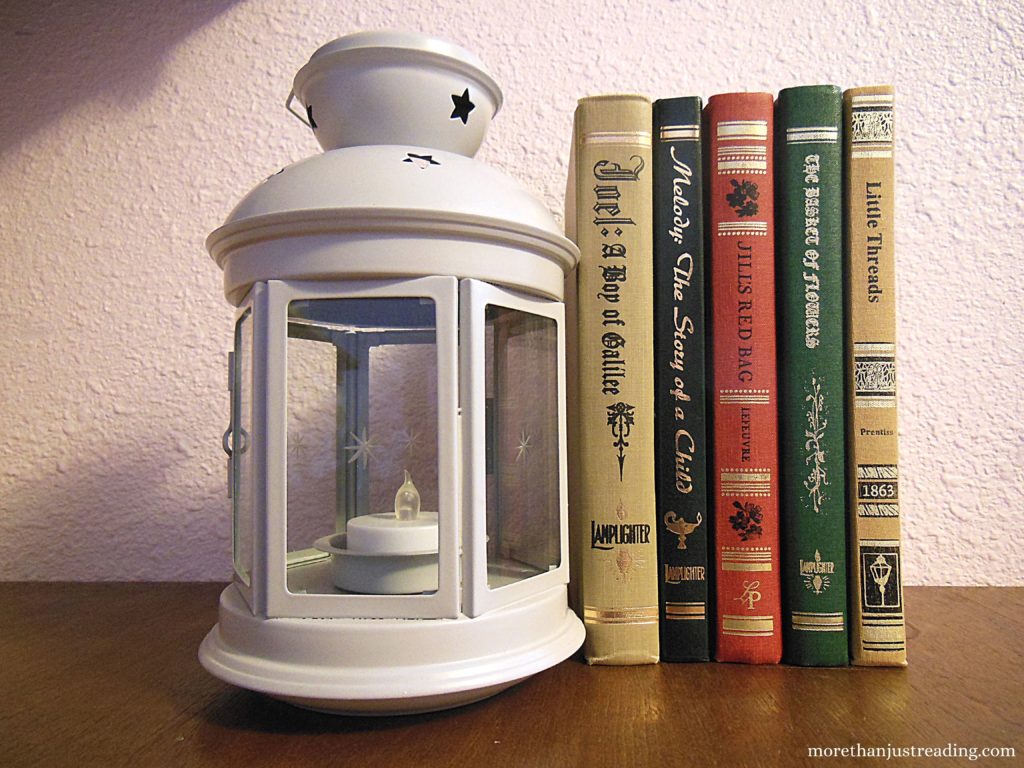 Grace & Truth Books
Another website that sells a lot of good Christian reading material, both fiction and non-fiction, is Grace and Truth Books. This company sells some of the Lamplighter books, other old books that have been republished, resources for home-schoolers, books by current Christian authors, and a whole lot more.
Some of my favorite books that they sell are the Baker Family Adventures by C. R. Hedgcock. This is an exciting, modern series that is clean Christian adventure. The main characters are a home-school family, so that is an added plus!
YWAM Publishing
The next two websites I'm going to recommend have biographies, and would be great books to incorporate into history class. In fact, some of them I did use in history as well as science when I was in school. The first website sells the series Christian Heroes Then and Now. Our book of the month for January, Gladys Aylward: The Adventure of a Lifetime, is a part of this series.
There are also biographies about many other great Christian leaders and missionaries, such as Nate Saint, William Carey, and other lesser-known Christians. The company, YWAM Publishing also sells another biography series that is historical but is not necessarily about Christians. I haven't read any of them, so I can't say whether I like them or not.
Sower Series
The Sower Series is another Christian biography series. Some of the books are about famous scientists, like Isaac Newton and Johannes Kepler, so they could be used in science class as well as history class. These books were homeschool resources for my family. My favorite biography in this series is probably the one on George Frideric Handel, one of the greatest classical composers.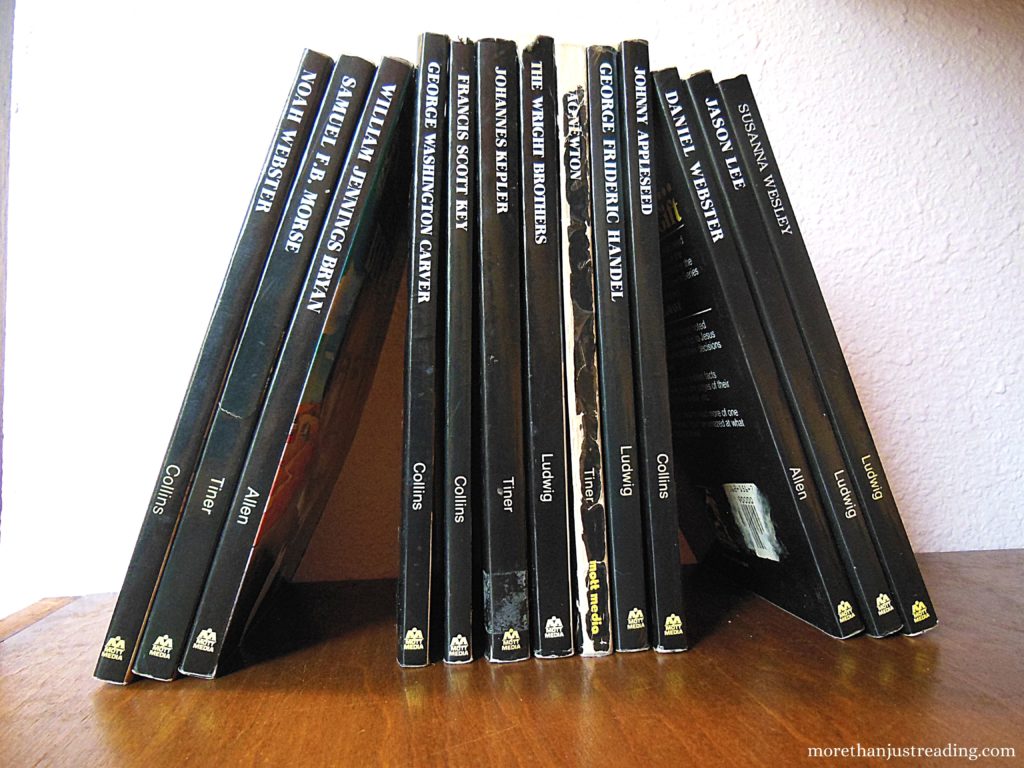 ICR
Another website that offers good books to use for science is the Institute for Creation Research. This is such a good organization that studies science from a Biblical, young-earth creation point of view. All their materials support Creation and equip Christians to be able to defend their faith and know why evolution can't be true. Their books and other resources are definitely faith-building and are for all ages, from very young children all the way to adults.
Project Gutenberg
The last two websites I'm going to share with you, I by no means approve of everything on them, but I'm recommending them because if you are looking for a free option for reading a book, you just might find it on one of them. They are more like an internet library where you can get many e-books for free.
The first one, Project Gutenberg, has only books in the public domain, meaning you can download everything completely free. Most of the books on here are old, which is a big plus for me, since several of my favorite authors were from the 1800s or early 1900s. A few of the authors I enjoy from this website are Charlotte Maria Tucker, or A. L. O. E, Isabella Alden, or Pansy, O. F. Walton, and G. A. Henty.
Internet Archive
The other website is The Internet Archive. This website has lots of books to read, but they can not all be downloaded. You can check them out for an hour at a time though, so it is still a free option. One benefit this site has over Project Gutenberg is that it has more recent books, so there is a much larger selection. There are still quite a few books that can be downloaded, but they are only the ones in the public domain.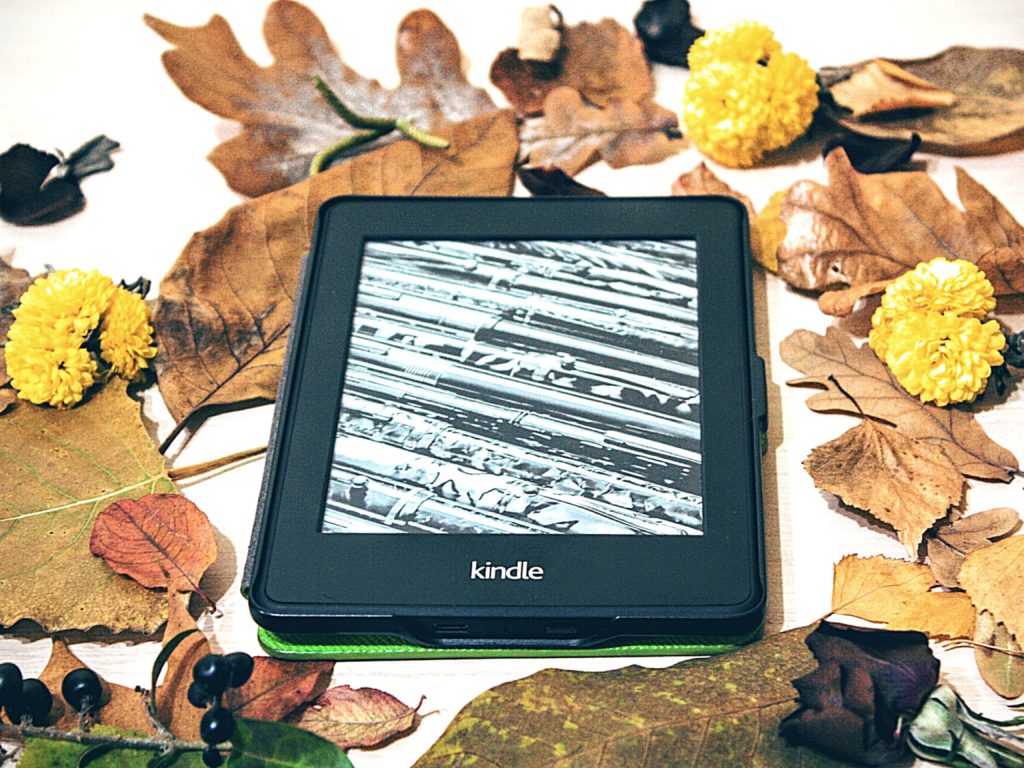 Remember how I said earlier I would share a couple of alternatives to the books from Lamplighter Ministries? Well, Project Gutenberg and The Internet Archive both have lots of books that have been republished by Lamplighter.
If you look by author or by title (Some titles have been changed.) you might just find a book you've been dying to read after reading Lamplighter's description of it. I've done this more than once. My Nook e-reader contains more than 300 books on it that I have downloaded from these two and a few other websites. With so many good books in the public domain, we'll have lots of good reading material for a long time to come.
Do you have any other good sources for getting good, clean Christian reading material? Let me know! I'm always on the lookout for places to get good books. Which websites were you already familiar with? Are there any that you have used for homeschool resources? What are your favorite materials that they offer? Were there any websites that were new to you? I hope you check them out!