Well, we're up to Letter Number 18 out of 26 in the alphabet, and we're ready for the letter R. Today we're praising God for His righteousness and for being our Redeemer.
Righteousness
Psalm 7:17
I will praise the LORD according to his righteousness: and will sing praise to the name of the LORD most high.
Matthew 6:33
But seek ye first the kingdom of God, and his righteousness; and all these things shall be added unto you.
I love the song My God Is A Righteous God by Dr. Frank Garlock.
Philippians 3:7-9
But what things were gain to me, those I counted loss for Christ.
Yea doubtless, and I count all things but loss for the excellency of the knowledge of Christ Jesus my Lord: for whom I have suffered the loss of all things, and do count them but dung, that I may win Christ,
And be found in him, not having mine own righteousness, which is of the law, but that which is through the faith of Christ, the righteousness which is of God by faith:
In Isaiah, it says that all our righteousness is as filthy rags. It is only when we trade in the filthy rags of our own righteousness for God's righteousness that we can be saved. I am so thankful that when we have faith in Jesus to save us, it is accounted to us for righteousness.
James 2:23
And the scripture was fulfilled which saith, Abraham believed God, and it was imputed unto him for righteousness: and he was called the Friend of God.
Redeemer
Job 19:25
For I know that my redeemer liveth, and that he shall stand at the latter day upon the earth:
Psalm 19:14
Let the words of my mouth, and the meditation of my heart, be acceptable in thy sight, O LORD, my strength, and my redeemer.
To redeem means to buy back or to recover something that had been lost. God made us, and thus has a claim on us. But because of sin, we were lost. By paying the price for our sin, Jesus became our Redeemer, the One to buy us back.
1 Corinthians 6:20
For ye are bought with a price: therefore glorify God in your body, and in your spirit, which are God's.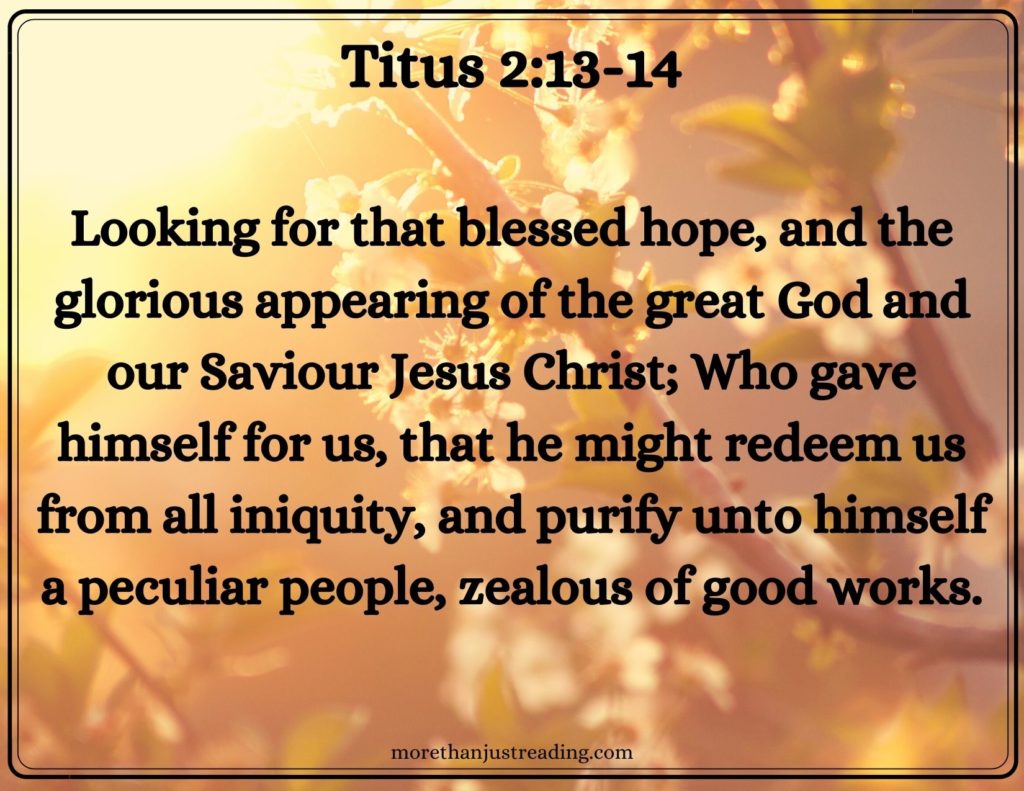 I'm so thankful that Jesus was willing to redeem me. I'd like to leave you with the first verse and chorus of the hymn I Will Sing of My Redeemer.
I will sing of my Redeemer
and his wondrous love to me;
on the cruel cross he suffered,
from the curse to set me free.
Sing, O sing of my Redeemer!
With his blood he purchased me;
on the cross he sealed my pardon,