I'm back with another devotional from our series on Praising God from A to Z! Today we'll be looking at reasons to praise the Lord beginning with O.
Omniscient
God is All-knowing!
Psalm 147:5
Great is our Lord, and of great power: his understanding is infinite.
Jeremiah 29:11
For I know the thoughts that I think toward you, saith the LORD, thoughts of peace, and not of evil, to give you an expected end.
Isaiah 40:28
Hast thou not known? hast thou not heard, that the everlasting God, the LORD, the Creator of the ends of the earth, fainteth not, neither is weary? there is no searching of his understanding.
Romans 11:33-36
O the depth of the riches both of the wisdom and knowledge of God! how unsearchable are his judgments, and his ways past finding out!
For who hath known the mind of the Lord? or who hath been his counsellor?
Or who hath first given to him, and it shall be recompensed unto him again?
For of him, and through him, and to him, are all things: to whom be glory for ever. Amen.
Omnipotent
God is All-powerful!
Matthew 19:26
But Jesus beheld them, and said unto them, With men this is impossible; but with God all things are possible.
Isaiah 44:24
Thus saith the LORD, thy redeemer, and he that formed thee from the womb, I am the LORD that maketh all things; that stretcheth forth the heavens alone; that spreadeth abroad the earth by myself;
We never have to worry about being in a situation too difficult for God to handle because He is all-powerful. He always has everything in control.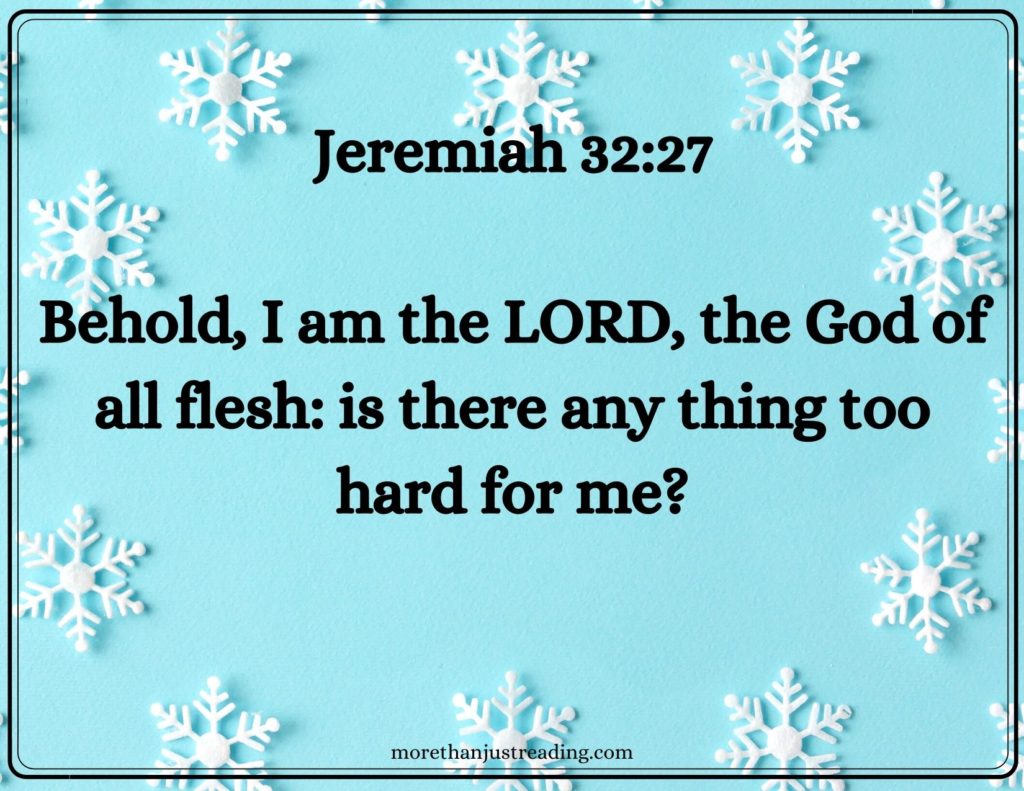 Omnipresent
God is everywhere!
Psalm 139:7-12
Whither shall I go from thy spirit? or whither shall I flee from thy presence?
If I ascend up into heaven, thou art there: if I make my bed in hell, behold, thou art there.
If I take the wings of the morning, and dwell in the uttermost parts of the sea;
Even there shall thy hand lead me, and thy right hand shall hold me.
If I say, Surely the darkness shall cover me; even the night shall be light about me.
Yea, the darkness hideth not from thee; but the night shineth as the day: the darkness and the light are both alike to thee.
These verses from Psalm 139 are very encouraging because they show us that we can never be somewhere away from God's watchful care. He is always with us!
Jeremiah 23:24
Can any hide himself in secret places that I shall not see him? saith the LORD. Do not I fill heaven and earth? saith the LORD.
No matter how much we praise the Lord, we will never run out of reasons for praising Him! What is something you are praising God for today?