Can a man be both a scientist and a man of faith? The answer to that is, "Yes!" The following story about Michael Faraday shows that science and faith in God as Creator are completely compatible. In the story we will learn what Michael Faraday's text was, the text that most impacted his life. What was that Bible verse? You'll have to read on to find out.

The Life Verse of Michael Faraday
I
The lecturer had vanished! A crowded gathering of distinguished scientists had been listening, spellbound, to the masterly expositions of Michael Faraday. For an hour he had held his brilliant audience enthralled as he had demonstrated the nature and properties of the magnet. And he had brought his lecture to a close with an experiment so novel, so bewildering and so triumphant that, for some time after he resumed his seat, the house rocked with enthusiastic applause.
And then the Prince of Wales–afterwards King Edward the Seventh–rose to propose a motion of congratulation. The resolution, having been duly seconded, was carried with renewed thunders of applause. But the uproar was succeeded by a strange silence. The assembly waited for Faraday's reply; but the lecturer had vanished! What had become of him?
Only two or three of his more intimate friends were in the secret. They knew that the great chemist was something more than a great chemist; he was a great Christian. He was an elder of a little Sandemanian Church–a church that never boasted more than twenty members. The hour at which Faraday concluded his lecture was the hour of the week-night prayer-meeting. That meeting he never neglected. And, under cover of the cheering and applause, the lecturer had slipped out of the crowded hall and hurried off to the little meeting-house where two or three had met together to renew their fellowship with God.
In that one incident the man stands revealed. All the sublimities and all the simplicities of life met in his soul. The master of all the sciences, he kept in his breast the heart of a little child. Mr. Cosmo Monkhouse has well asked–
Was ever man so simple and so sage,
So crowned and yet so careless of a prize?
Great Faraday, who made the world so wise,
And loved the labor better than the wage!
And this, you say, is how he looked in age,
With that strong brow and these great humble eyes
That seem to look with reverent surprise
On all outside himself. Turn o'er the page,
Recording Angel, it is white as snow!
Ah, God, a fitting messenger was he
To show Thy mysteries to us below!
Child as he came has he returned to Thee!
Would he could come but once again to show
The wonder-deep of his simplicity!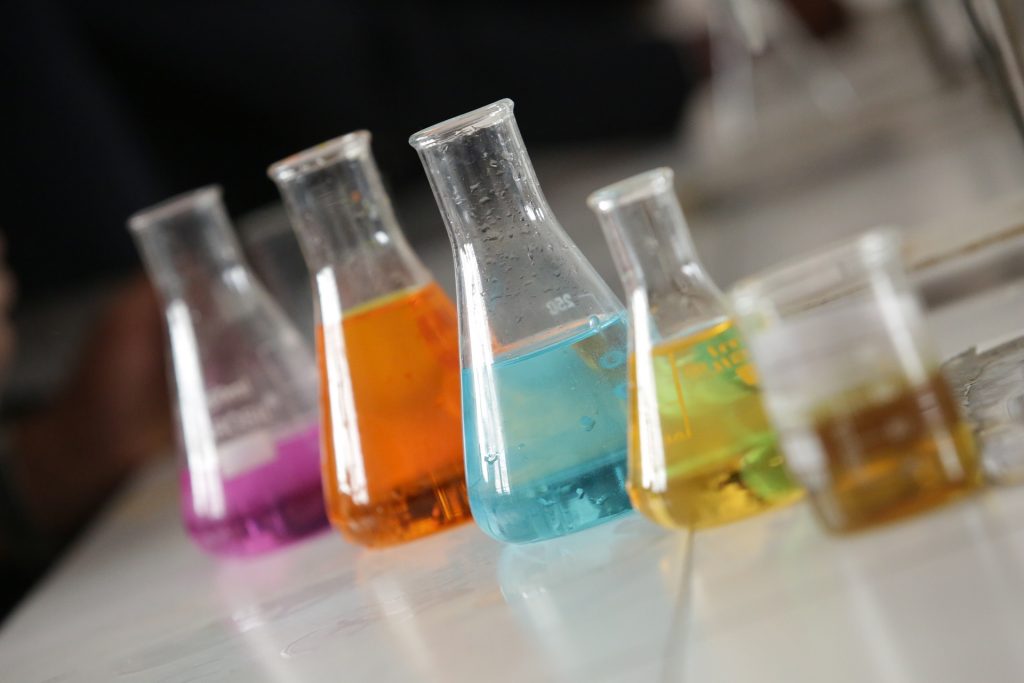 In him the simplicities were always stronger than the sublimities; the child outlived the sage. As he lay dying they tried to interview the professor, but it was the little child in him that answered them.
'What are your speculations?' they inquired.
'Speculations?' he asked, in wondering surprise. 'Speculations! I have none! I am resting on certainties. I know whom I have believed and am persuaded that He is able to keep that which I have committed unto Him against that day!' And, reveling like a little child in those cloudless simplicities, his great soul passed away.
II
Michael Faraday was a perpetual mystery. He baffled all his colleagues and companions. Nobody could understand how the most learned man of his time could find in his faith those restful certainties on which he so calmly and securely reposed. They saw him pass from a meeting of the Royal Society to sit at the feet of a certain local preacher who was notorious for his illiteracy; and the spectacle filled them with bewilderment and wonder. Some suggested that he was, in an intellectual sense, living a double life. Tyndall said that, when Faraday opened the door of his oratory, he shut that of his laboratory.
He did nothing of the kind. He never closed his eyes to any fragment of truth; he never divided his mind into watertight compartments; he never shrank from the approach of a doubt. He saw life whole. His biography has been written a dozen times; and each writer views it from a new angle. But in one respect they all agree. They agree that Michael Faraday was the most transparently honest soul that the realm of science has ever known.
He moved for fifty years amidst the speculations of science whilst, in his soul, the certainties that cannot be shaken were singing their deathless song. Like a coastguard who, standing on some tall cliff, surveys the heaving waters, Faraday stood, with his feet upon the rock, looking out upon a restless sea of surmise and conjecture. In life, as in death, he rested his soul upon certainties. And if you will ask what those certainties were, his biographers will tell you that they were three.
1.
He trusted implicitly in the Father's love. 'My faculties are slipping away day by day,' he wrote to his niece from his deathbed. 'Happy is it for all of us that our true good lies not in them. As they ebb, may they leave us as little children trusting in the Father of Mercies and accepting His unspeakable gift.'
2.
He trusted implicitly in the Redeeming Work of His Saviour. 'The plan of salvation is so simple,' he wrote, 'that anyone can understand it–love to Christ springing from the love that He bears us, the love that led Him to undertake our salvation.'
3.
He trusted implicitly in the Written Word. 'To complete this picture,' says Dr. Bence Jones, in bringing to a close his great two-volume biography, 'to complete this picture, I must add that Faraday's standard of duty was not founded upon any intuitive ideas of right and wrong, nor was it fashioned upon any outward experiences of time and place; but it was formed entirely on what he held to be the revelation of the will of God in the written Word, and throughout all his life his faith led him to act up to the very letter of it.'
'On these certainties,' he exclaimed, 'I stake everything! On these certainties I rest my soul!' And, summing up the three in one, he added, 'For I am persuaded that He is able to keep that which I have committed unto Him against that day.'
It is wonderful how the universal heart aches for assurance, for confidence, for finality, for certainty. Mr. Dan Crawford tells of a cannibal chief beside whose deathbed an African boy was reading selections from the Gospel of John. He was impressed by the frequent recurrence of the words 'verily, verily.'
'What do they mean?' he asked.
'They mean "certainly, certainly!"'
'Then,' exclaimed the dying man, with a sigh of infinite relief, 'they shall be my pillow. I rest on them.'
Sage or savage, it is all the same. Bunyan's great night was the night on which he found that same pillow. 'It was with joy that I told my wife, "O, now I know, I know!" That night was a good night to me! I never had a better. I longed for the company of some of God's people, that I might have imparted unto them what God had showed me. Christ was a precious Christ to my soul that night; I could scarcely lie in my bed for joy and peace and triumph through Christ!'
'Those words shall be my pillow!' said the African chief.
'Those words shall be my pillow!' said the English scientist.
'Those words shall be my pillow!' cried John Bunyan.
'For I am persuaded that He is able to keep that which I have committed unto Him against that day!'
III
'He is able to keep!' That was the sublime confidence that won the heart of John Newton. It came to him in the form of a dream on his voyage home from Venice. I have told the story in full in A Bunch of Everlastings. 'It made,' he says, 'a very great impression upon me!'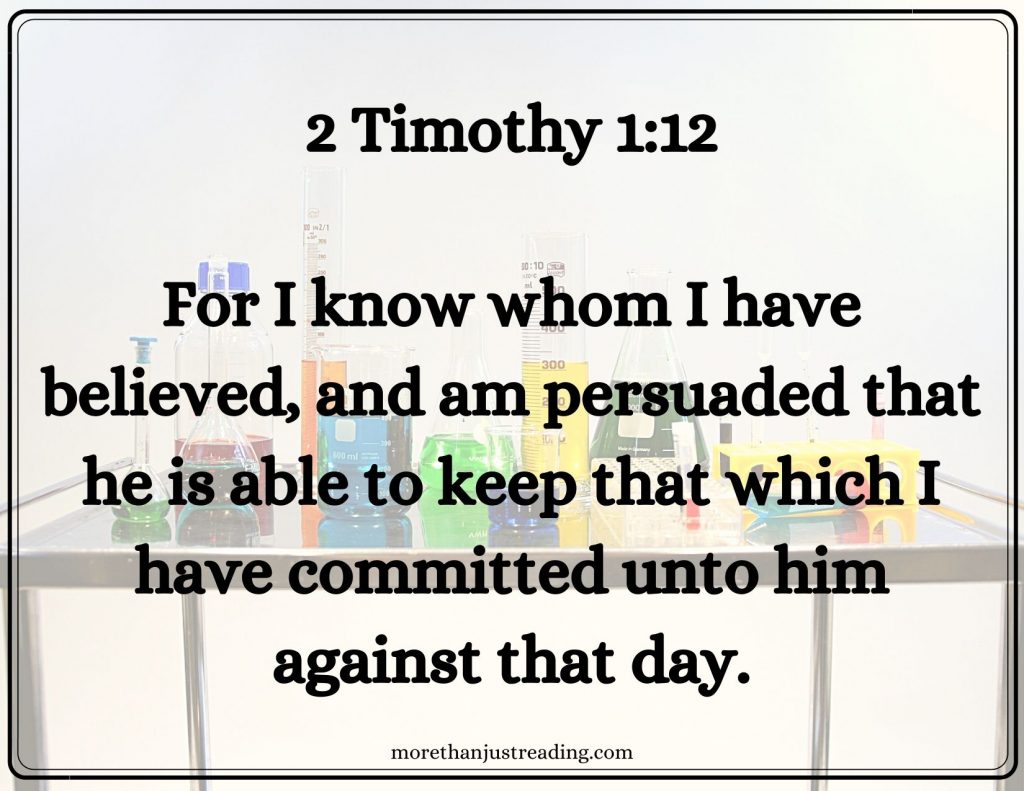 The same thought made an indelible impression upon the mind of Michael Faraday, and he clung tenaciously to it at the last. 'He is able to keep'–as a shepherd keeps his sheep. 'He is able to keep'–as a sentry keeps the gate. 'He is able to keep'–as the pilgrims kept the golden vessels on their journey to Jerusalem, both counting and weighing them before they set out from Babylon and again on their arrival at the Holy City. 'He is able to keep'–as a banker keeps the treasure confided to his custody.
'I know whom I have believed,' says the margin of the Revised Version, 'and I am persuaded that He is able to guard my deposit against that day.'
'I know in whom my trust reposes,' says Dr. Weymouth's translation, 'and I am confident that He has it in His power to keep what I have entrusted to Him safe until that day.'
'I know whom I have trusted,' says Dr. Moffatt's version, 'and I am certain that He is able to keep what I have put into His hands till the Great Day.'
He will guard my treasure!
He will honor my confidence!
He will hold my deposit!
I know! I know! I know!
IV
Faraday's text is an ill-used text. It is frequently mis-quoted. It occurred one day in the course of a theological lesson over which Rabbi Duncan was presiding.
'Repeat that passage!' said the Rabbi to the student who had just spoken.
'I know in whom I have—-'
'My dear sir,' interrupted the Rabbi, 'you must never let even a preposition come between you and your Saviour!'
And when Dr. Alexander, of Princeton, was dying, a friend endeavored to fortify his faith by reciting some of the most familiar passages and promises. Presently he ventured upon the words:
'I know in whom I have believed, and—-'
But the sick man raised his hand.
'No, no,' exclaimed the dying Principal, 'it is not "I know in whom" but "I know whom"; I cannot have even the little word "in" between me and Christ. I know whom I have believed, and am persuaded that He is able to keep that which I have committed unto Him against that day!'
John Oxenham has expressed the same thought with an accent and emphasis well worthy of the theme:
Not What, but Whom
Not What, but Whom, I do believe,
That, in my darkest hour of need,
Hath comfort that no mortal creed
To mortal man may give.
Not What but Whom.
For Christ is more than all the creeds,
And His full life of gentle deeds
Shall all the creeds outlive.
Not What I do believe, but Whom.
Who walks beside me in the gloom?
Who shares the burden wearisome?
Who all the dim way doth illume,
And bids me look beyond the tomb
The larger life to live?
Not what I do believe,
But Whom!
Not What,
But Whom!
It was a Person, a Living and Divine Person, of whom Michael Faraday was so certain and on whom he rested so securely at the last.
V
Is there in all Scottish literature a more robust, more satisfying, or more lovable character than Donal Grant? Readers of George Macdonald will cherish the thought of Donal as long as they live. He was the child of the open air; his character was formed during long and lonely tramps on the wide moor and among the rugged mountains; it was strengthened and sweetened by communion with sheep and dogs and cattle, with stars and winds and stormy skies.
He was disciplined by sharp suffering and bitter disappointments. And he became to all who knew him a tower of strength, a sure refuge, a strong city, and the shadow of a great rock in a weary land. As a shepherd-boy among the hills he learned to read his Greek Testament; and, later on, he became tutor at the Castle Graham. It was his business in life to instruct little Davie, the younger son of Lord Morven; and he had his own way of doing it.
'Davie,' he said one day, 'there is One who understands every boy, and understands each separate boy as well as if there were no other boy in the whole world.'
'Tell me who it is!' demanded Davie.
'That is what I have to teach you; mere telling is not much use. Telling is what makes people think they know when they do not, and makes them foolish.'
'Well, what is his name?'
'I will not tell you that just yet; for then you would think that you knew Him when you knew next to nothing about Him. Look here! Look at this book!' He pulled from his pocket a copy of Boethius. 'Look at the name on the back of it; it is the name of the man who wrote that book.'
Davie spelled it out.
'Now you know all about the book, don't you?'
'No, sir, I don't know anything about it.'
'Well, then, my father's name is Robert Grant; you know now what a good man he is!'
'No, I don't!' replied Davie.
And so Donal led Davie to see that to know the name of Jesus, and to know about Jesus is not to know Jesus.
'I know Him!' cried Michael Faraday in triumph.
George Macdonald makes Faraday's text the master-passion of his hero's life to the last. All through the adventures recorded in the book, Donal Grant behaves like a man who is very sure of God. 'I know Him,' he seems to say. 'I know Him.' And the closing sentences of the story tell us that 'Donal is still a present power of heat and light in the town of Auchars. He wears the same solemn look, the same hovering smile. That look and that smile say to those who can read them, "I know whom I have believed." His life is hid with Christ in God; he has no anxiety about anything; God is, and all is well.'
VI
'I know whom I have believed.'
Pascal had the words engraved upon his seal; Canon Ainger left instructions that they should be inscribed on his tomb at Darley Abbey; but, like Donal Grant, Michael Faraday wove them into the very warp and woof, the fiber and fabric of his daily life.
'Speculations!' he cried in dismay, 'speculations! I have none! I am resting on certainties! For I know whom I have believed and am persuaded that He is able to keep that which I have committed unto Him against that day!'
Happy the heads that, in the soul's last straits, find themselves pillowed serenely there!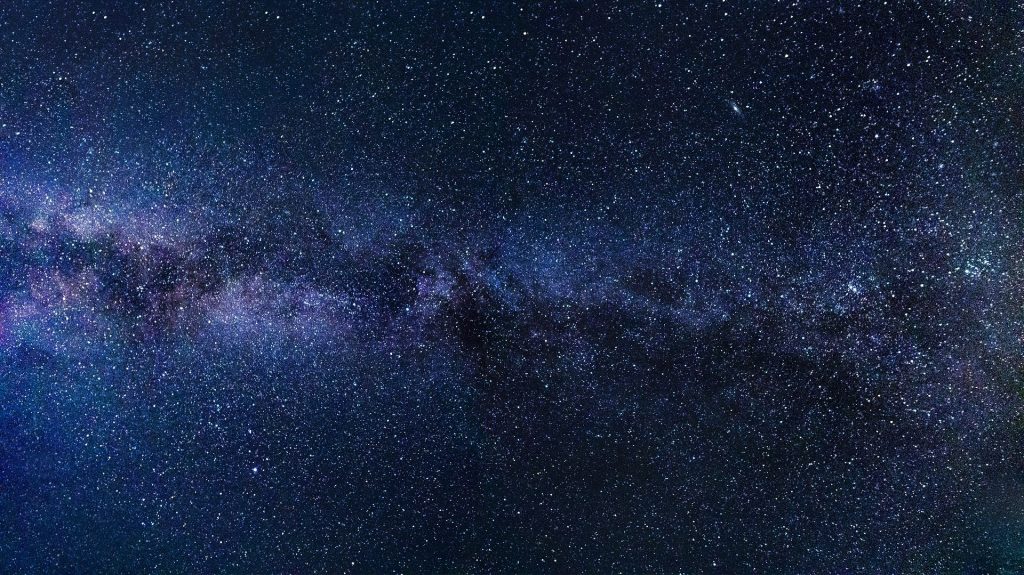 How's It Going?
As you may have already guessed, this is a chapter from our book for June, A Handful of Stars by F. W. Boreham. I've really enjoyed reading this book for the first time, and I can't wait to finish it. Is there a favorite chapter you've read so far? Probably my two favorites so far are this one about Michael Faraday and the one about William Penn. It was interesting to read how his treaty with the Indians established on love and trust was the only one that lasted of the colonial treaties.
Let me know: how far are you in the book. Have you started yet? It's never too late to jump in and join us in our one book a month reading challenge if you haven't already joined! Just send me an email or leave a comment letting me know you're joining!
Have you finished yet? What has been your favorite chapter so far? What is something that has stood out to you or that you have learned? Or are you reading a different book? Let me know what it is and what you think of it! And don't forget to let me know when you finish your book for this month!