"One, two, three, four. One, two, three, four." Grace Reid counted the measures as she strummed chords on her guitar. Why was this song so difficult? "One, two, three, four."
Just then, her younger sister Faith entered the living-room where Grace was practicing. "Grace, would you have time to help me figure out this embroidery stitch?" she asked, holding up a square of fabric and a needle and thread.
"I'm busy," Grace promptly answered. "Can't Mom or Hope help you?"
"Hope's making supper, and Mom is on the phone. Couldn't you please help me for just a few minutes?" Faith coaxed. "I can't go on with my project until I learn it."
Grace flipped through a few pages in her guitar book, stopping at one of her favorite pieces. "I don't have time. You'll have to wait 'til later." Placing the fingers of her left hand in their correct positions, she began to play.
Disappointed, Faith left the room. During this exchange of conversation, Samuel had sat quietly in their dad's chair in the corner, studying. But now he spoke up.
"Couldn't you have helped Faith a few minutes? I think your tone of voice hurt her feelings."
Grace finished the song before answering. "She and Joseph are always interrupting me, wanting me to do something with them."
"You could have answered nicely or offered to help her later."
"I guess." Grace returned to her practicing, but the enjoyment was gone. She knew she hadn't been very nice to Faith, but these interruptions were common.
******
"Grace," Joseph called, as he scampered up the stairs.
In the girls room, Grace sighed, clicking her pen closed and laying it down on the stationery she had been writing on. "What do you want," Joe?" she asked as Joseph entered the room.
"Will you play checkers with me?" he asked.
"Why are you always asking me to play checkers with you?"
"I'm not. I haven't asked you for a whole week, and you said no then."
"Well, I was busy then, and I'm busy now." She picked up her pen again, adding, "Either you or Faith are always wanting me to do something."
"And you are always telling us no," Joseph retorted. When Grace made no answer, he left the room.
A few minutes later, Mrs. Reid came into the girls' room. "Grace, can I talk to you a few minutes?"
"Sure, Mom."
Mrs. Reid sat down on Faith's bed, setting the basket she was holding on the floor. "I was in the boys' room, gathering up their laundry just then, and I couldn't help hearing what you said to Joseph. You didn't respond to him very nicely."
"I know," Grace sighed sadly. "I try to be nice when he and Faith are bothering me, but it's so hard sometimes, especially when I'm busy with something I really need to be doing."
"Have you prayed about it?"
Grace hung her head. "No, I haven't."
"Ask God to help you. 1 Corinthians 10:13 says, "There hath no temptation taken you but such as is common to man: but God is faithful, who will not suffer you to be tempted above that ye are able; but will with the temptation also make a way to escape, that ye may be able to bear it." If you ask God, He will help you to respond with love and kindness. And being part of a family involves making sacrifices. Sometimes we need to put aside what we would rather be doing in order to do what someone else wants."
"I'll try to remember that. And I'll be praying for God's help in the way I respond to interruptions. Thank you for talking to me, Mom. That verse will help a lot. When I'm tempted to be irritable, I'll ask God to help me remember 1 Corinthians 10:13"
"You're welcome."
******
The next afternoon Grace was curled up on the couch, intent on the new book she was reading. It was the fourth book of an exciting series, and the suspense was unbearable.
"No! Don't do that!" Grace inwardly shouted at the main character. "Can't you see you're making a big mistake? There's no way this can end well."
"Hey, Grace."
"We want you."
It was Joseph and Faith, hurrying into the living-room.
Without turning from the book, Grace asked, "What do you want me for?"
"We want you to come play Dutch Blitz with us. Will you, please? It's funner with more people." Faith's tone was pleading.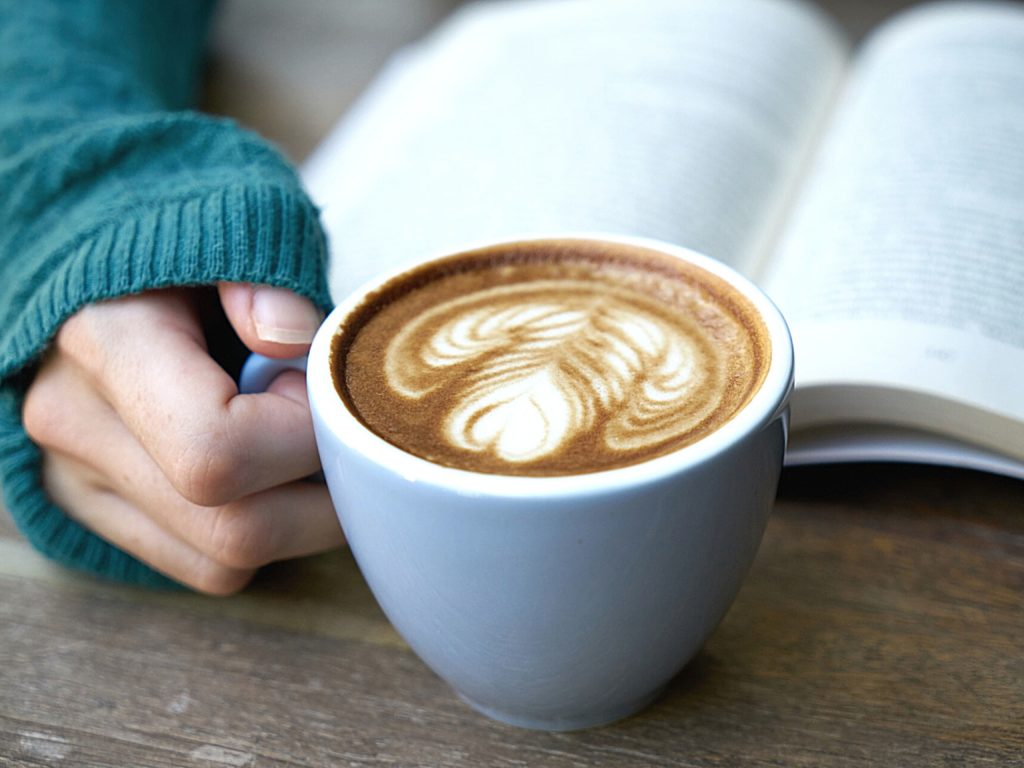 Grace thought about her book. The situation was far from resolved. She almost gave an abrupt, "I'm busy," as her answer. But just in time she remembered 1 Corinthians 10:13 and her mother's words. Saying a quick silent prayer, asking God for His help, she made up her mind. After inserting her favorite bookmark into that intense scene, she stood up, and then with a happy smile went to play with her younger siblings.
The game was fast paced and lively. Part way through Samuel joined them, making it even more fun. After Joseph had won with Grace being right behind him, she returned to her book with anticipation.
"Mom was right," she thought. "God helped me be nice, and then I had fun playing with them. I wouldn't have enjoyed reading near as much if I hadn't been nice to them and given up what I wanted to be doing." Picking up the book, she opened it to where she had left off. "Now to find out what happens."
Before she had reached the bottom of the page, she had already slipped back into the story world. What would the outcome be?