Bethany @ https://www.arubyintherough.com/ nominated me for the Liebster Award, an award for small bloggers! Thank you, Bethany! Liebster Award posts are fun to read, and I'm looking forward to doing one.
Liebster Award Rules:
Thank the person who nominated you, include a link to their blog, and add the Liebster Award badge to your blog and/or post.
Answer the eleven questions from the person who nominated you.
Give eleven random facts about yourself.
Nominate 5-11 fellow bloggers with less than 200 followers.
Notify your nominees that you nominated them for the Liebster Award.
Ask your nominees eleven questions.
The eleven questions from Bethany:
What is your favorite Psalm?
Psalm 91, without a doubt. I especially love verses 1 & 2.
He that dwelleth in the secret place of the most High shall abide under the shadow of the Almighty. I will say of the LORD, He is my refuge and my fortress: my God; in him will I trust.
2. If you just found out that you had a vacation paid for to your top destination, where would you be going?
Antarctica! That's somewhere I really want to visit. I want to go visit the penguins and have a chance at visiting all seven continents. Plus the scenery is really neat!
3. What is your favorite thing about blogging?
Hmm…probably interacting with my subscribers. I really enjoy hearing from you and knowing that you enjoy reading what I have written.
4. Do you use a planner? If so, what is it like? If not, how do you keep track of your to-do list?
I use a planner of my own making. It's pretty simple with a place for me to write weekly goals and then daily categories, like home-making, teaching, and exercise, where I write in what I need to do in those areas each day. There's also a place for me to keep track of finances.
5. What is one of your favorite hymns?
One of my favorite hymns is The Love of God by Frederick Lehman. I especially love the third verse:
Could we with ink the ocean fill
And were the sky of parchment made,
Were every stalk on earth a quill
And every man a scribe by trade,
To write the love of God above
Would drain the ocean dry,
Nor could the scroll contain the whole
Though stretch from sky to sky.
6. Do you play a musical instrument?
I play guitar, and I am teaching myself flute and bagpipes.
7. What is one thing the Lord taught you in 2020?
Definitely contentment and the need to trust my future to God. I had a lot of plans for 2020 that did not happen, and some of them were pretty big things, like my college graduation and two very close friends' weddings. I learned about being content with what God sees fit to give me. I also learned to trust that God had a reason for allowing me to miss out on things that I wanted to do and had planned to do.
8. Who is one of your favorite Bible characters?
I'm glad you said one of my favorite Bible characters and not my favorite Bible character. One of my favorites is King David. He was by no means perfect, yet he had such a close relationship with God and was used by God. He is known as "the man after God's own heart." Because he was not perfect, yet had this deep relationship with God, it encourages me that we can also have a close relationship with God, in spite of our imperfections.
9. What is one character quality you would like to grow in this year?
I would like to grow in the area of patience. I'm not always a very patient person, and I could definitely use some growth in that area.
10. Do you prefer living a fast-paced life and being busy all the time or a more slow-paced, relaxing life?
Definitely slow-paced for me! I enjoy having time to read, do crafts, and have my afternoon cup of coffee.
11. What is your top time management tip?
Cut out distractions. Choose to put aside the things that you know distract you. I sometimes put my phone in another room and turn off the internet on my laptop if I don't need to be on the internet while I'm using it. That is a big help and keeps me from wasting time doing a lot of nothing on the internet.
I really enjoyed these questions, Bethany! They were both fun as well as beneficial.
My eleven random facts:
1. I learned to read at four years old to keep up with my big sister.
2. I've lived in the same house my whole life.
3. I took piano lessons for seven years.
4. Flower gardening isn't my favorite pastime, but I love the results.
5. I've eaten some unusual foods like sea snails and rattlesnake.
6. I enjoy playing special music at church.
7. Spring is my favorite season.
8. I'm not athletic at all.
9. My hammock swing is one of my favorite places to read.
10. I've had all kinds of pets, from rabbits, to fish, to a parakeet.
11. I'm working on learning Fur Elise on the guitar.
Now, who am I nominating?
I have two blogs to nominate for the Liebster Award:
Anna @ https://praisinghismarvellousworks.wordpress.com/
Lydia @ https://sweetpeazlife.wordpress.com/
I can't wait to read your Liebster Award posts, girls!
If any of my other readers have a blog and have not done the Liebster Award before, consider yourself nominated! If you do not have a blog, you can answer the questions in the comments. I'd LOVE for you to participate!
And now, here are the questions:
1. What's the most unusual food you've ever eaten?
2. What is one of your favorite Scripture passages?
3. If you just found out that you had a vacation paid for to your top destination, where would you be going?
4. What is something the Lord has taught you recently?
5. What is one of your favorite books?
6. Who is your favorite author?
7. Who is a favorite Bible character and why?
8. On a warm, sunny spring day, would you rather be outside or inside?
9. What inspired you to begin blogging?
10. Who is one of your favorite Christian heroes of the faith?
11. Where is your favorite place you've been to?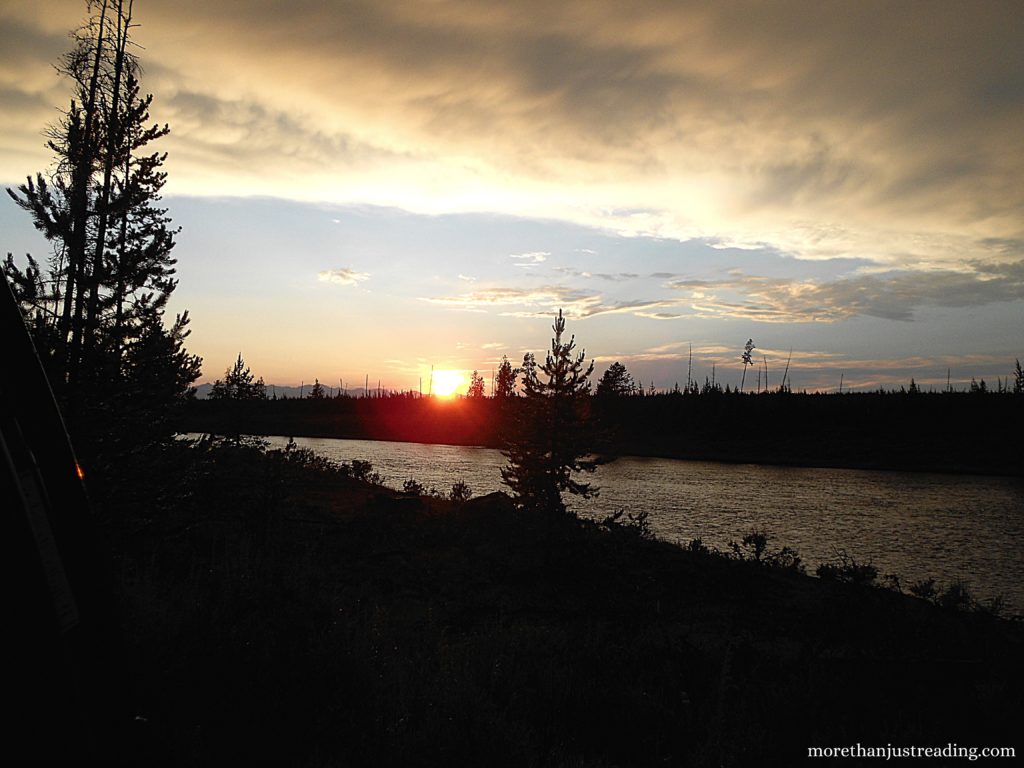 Thank you again to Bethany for nominating me for the Liebster award! This has been a fun post, and I enjoyed doing it!
If you're coming from one of the other blogs, I'm glad to have you! Please consider subscribing to the blog and joining me on my blogging journey.