Happy Lord's Day! Today we're continuing our Praising God from A to Z study, and we're ready for the letter D.
Deliverer
2 Samuel 22:2 And he said, The LORD is my rock, and my fortress, and my deliverer;
Psalm 144:2 My goodness, and my fortress; my high tower, and my deliverer; my shield, and he in whom I trust; who subdueth my people under me.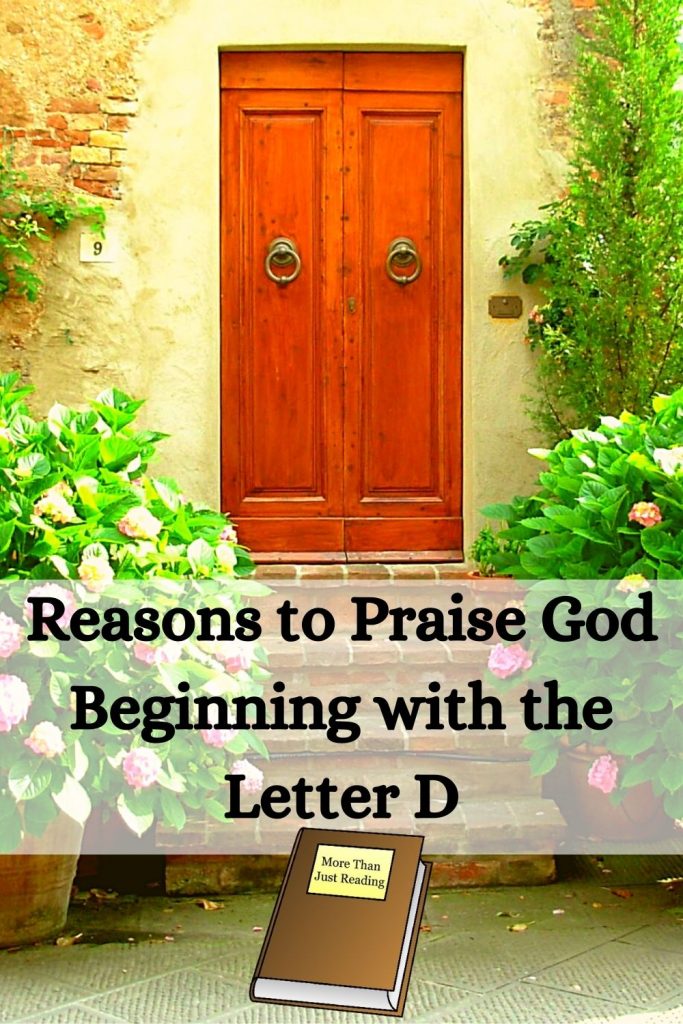 God is our deliverer. When we are in trouble, we can call on Him, and He will hear and deliver us. Now, He doesn't always deliver us from our troubles if it is not His will to do so. But when He chooses to allow us to go through them, He is right alongside us, giving us the grace to face them.

Discipline
Proverbs 3:11-12 My son, despise not the chastening of the LORD; neither be weary of his correction:
For whom the LORD loveth he correcteth; even as a father the son in whom he delighteth.
We all do wrong things, and just as parents must discipline their children for doing wrong, so God must discipline us. It is not pleasant, but it is for our good. God disciplines us to help us grow in Him and draw closer to Him. I'm so grateful He does!

Door
John 10:1-5, 9 Verily, verily, I say unto you, He that entereth not by the door into the sheepfold, but climbeth up some other way, the same is a thief and a robber.
But he that entereth in by the door is the shepherd of the sheep.
To him the porter openeth; and the sheep hear his voice: and he calleth his own sheep by name, and leadeth them out.
And when he putteth forth his own sheep, he goeth before them, and the sheep follow him: for they know his voice.
And a stranger will they not follow, but will flee from him: for they know not the voice of strangers.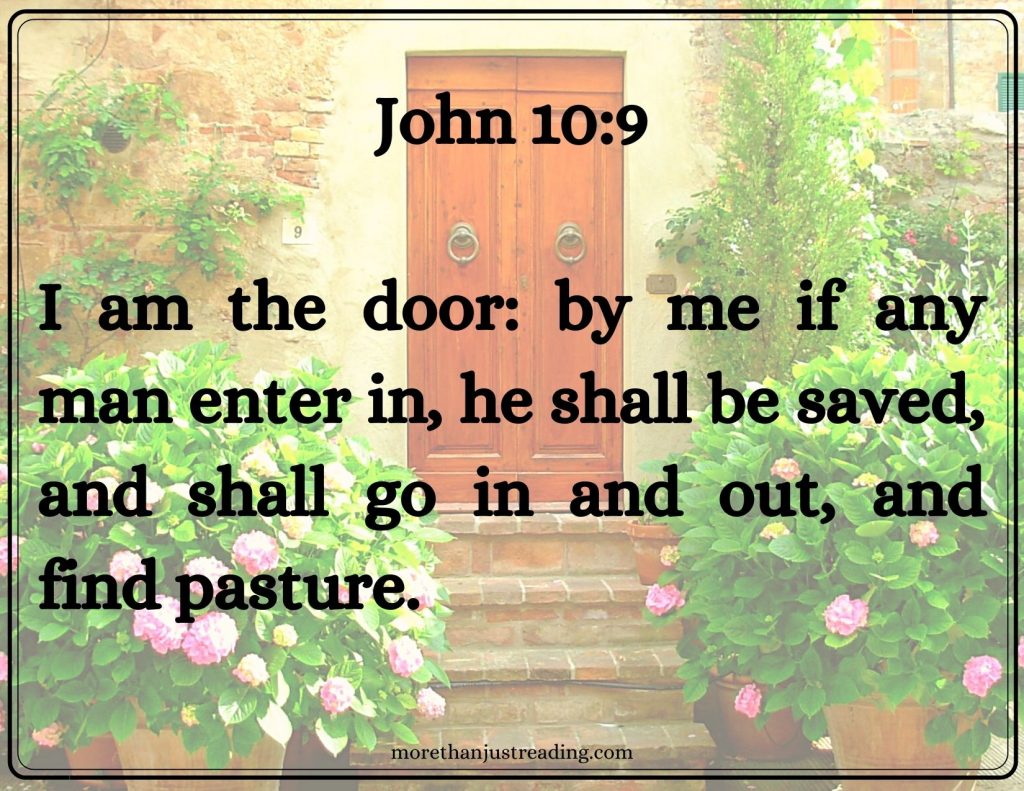 There is only one Door through which we can go to be saved, and that Door is Jesus. Not only is He the door of salvation, but He is also the door of protection. Just as the shepherds would stay in the doorway of the sheepfold to protect the sheep, Jesus is our protection.
Do you have any other reasons to praise God beginning with the letter D? Or with another letter? In the comments, share what you are praising God for today!