This is a passage my dad shared in family devotions a few nights ago. He shared that verses 3-7 show a progression that all Christians should have in their lives.
Psalm 37:3-7 "Trust in the Lord and do good; so shalt thou dwell in the land, and verily thou shalt be fed. Delight thyself also in the Lord; and he shall give thee the desires of thine heart. Commit thy way unto the Lord; trust also in him; and he shall bring it to pass. And he shall bring forth thy righteousness as the light, and thy judgment as the noonday. Rest in the Lord, and wait patiently for him: fret not thyself because of him who prospereth in his way, because of the man who bringeth wicked devices to pass."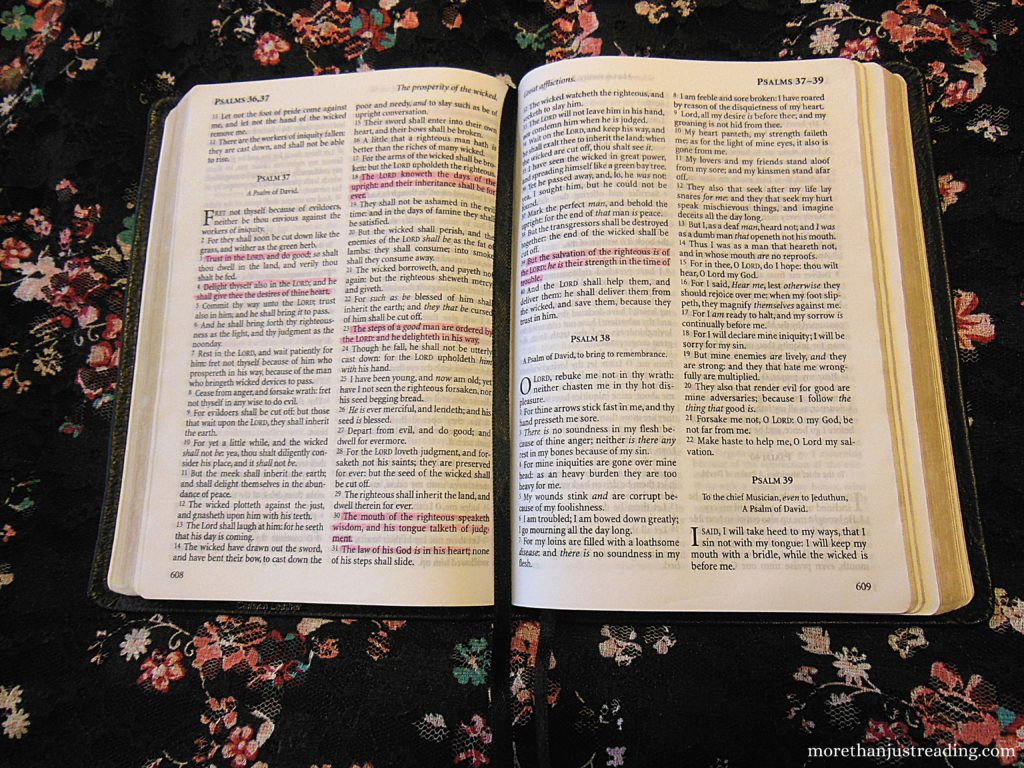 First in this passage comes trust. When we trust in the Lord, we know that He will care for us, supplying our needs and being with us in every situation we face.
When we are trusting Him, we can then delight in him. The rest of that verse says, "And he shall give thee the desires of thine heart." Does that mean we can ask God for a new car, plenty of money, and an expensive wardrobe any time we want? No, it doesn't.
When we truly trust and delight in the Lord, we are seeking His will for our lives. We are content with what He has given us, and we only want what He knows to be best for us. Our desires are aligned with His, so we want His will in our lives. We want what He wants to give us.
This leads to committing our ways to the Lord. We are allowing God to be in control of our lives, and we let Him lead us in the path He has for us. We know that His timing is perfect, and we are willing to wait on Him.
Finally comes resting on the Lord. When our trust is in the Lord, when we are delighting in Him, when we have committed our way unto Him, then we can rest in Him. We do not need to worry or be anxious because we know that He is in control and will meet all of our needs.
These verses were so comforting and encouraging to me. I hope you were encouraged by them as well.