Games, coloring activities, and a favorite children's story! What better way to teach preschool-1st grade children about the sense of sound? In this lesson, there are discussion questions, the game of Telephone, a sense of sound worksheet, a handwriting worksheet, and a dog coloring activity.
All About the Lesson: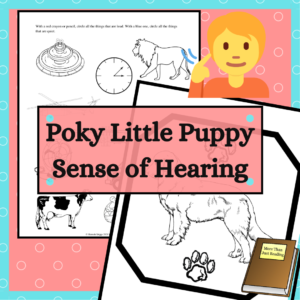 Discussion Questions
The questions on the page below are for you to ask your students. They are designed to start a discussion about the story and about the sense of sound.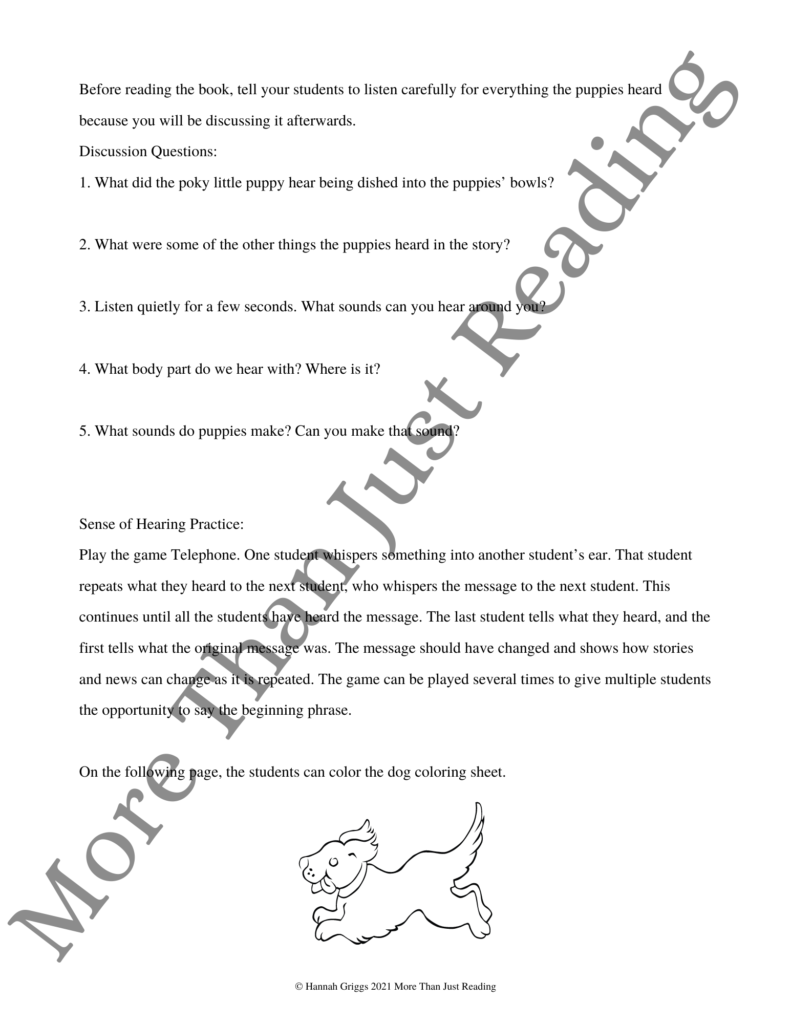 Telephone
Play the game Telephone. One student whispers something into another student's ear. That student repeats what they heard to the next student, who whispers the message to the next student. This continues until all the students have heard the message. The last student tells what they heard, and the first tells what the original message was. The message should have changed and shows how stories and news can change as it is repeated. The game can be played several times to give multiple students the opportunity to say the beginning phrase.
Sense of Sound Worksheet
The students will look at the pictures and decide if those items are loud or quiet. With a red crayon, they will circle all the things they are loud. With a blue one, they will circle the things they are quiet. Then they can color the pictures.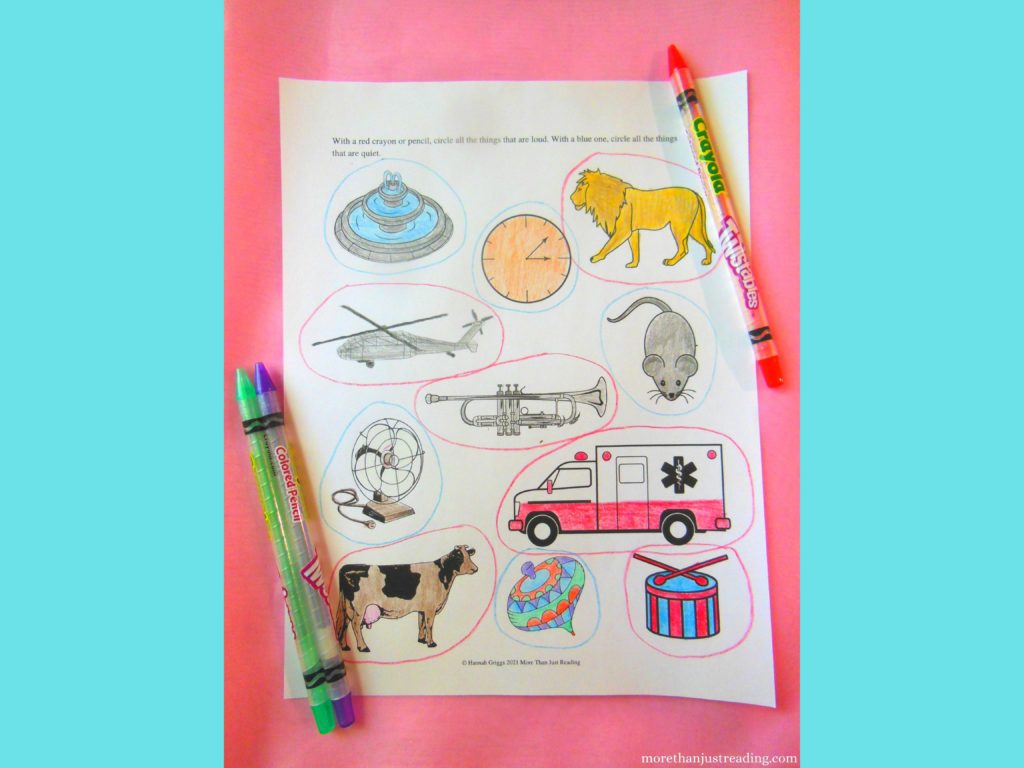 Interested in other sense of sound activities? Check out these 9 activities?
Handwriting Worksheet
Have your students practicing tracing and writing words with this sense of sound worksheet. They will be writing words that relate to the sense of sound, so you can combine learning the lesson topic with improving handwriting skills.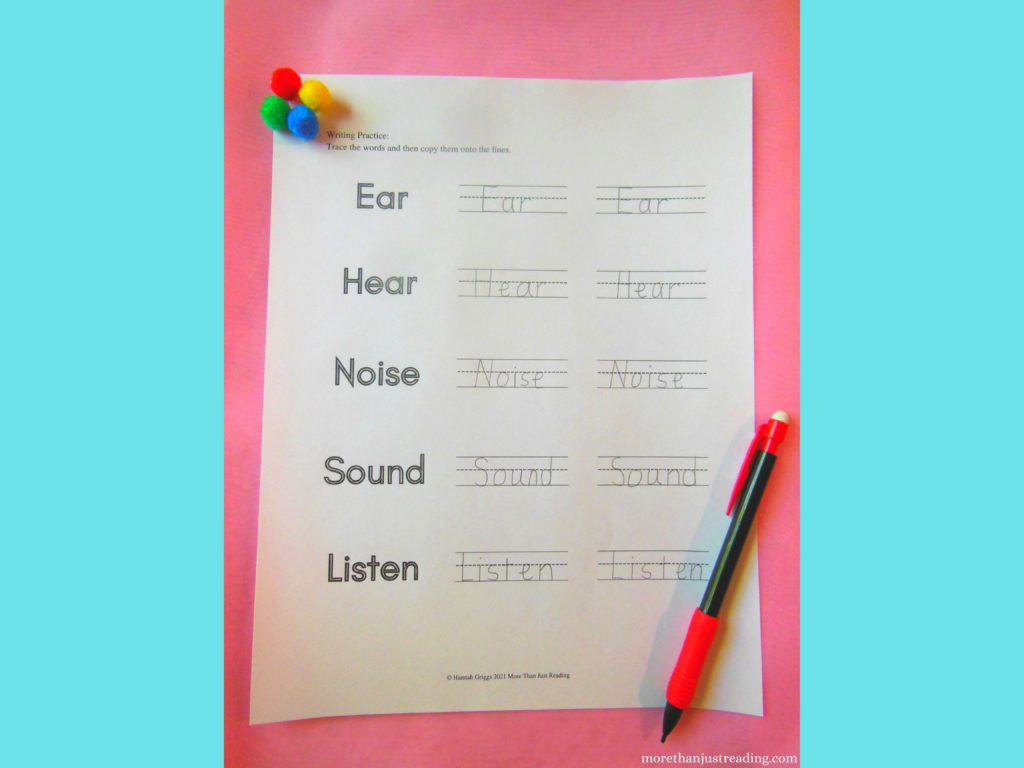 Dog Coloring Activity
The students will color the dog picture below and then cut it out. They will glue it onto a background of colored construction paper. If they want, they can decorate the picture with sequins, glitter glue, pom poms, stickers, or any other fun craft supplies. They can also make a border for the picture from another sheet of construction paper.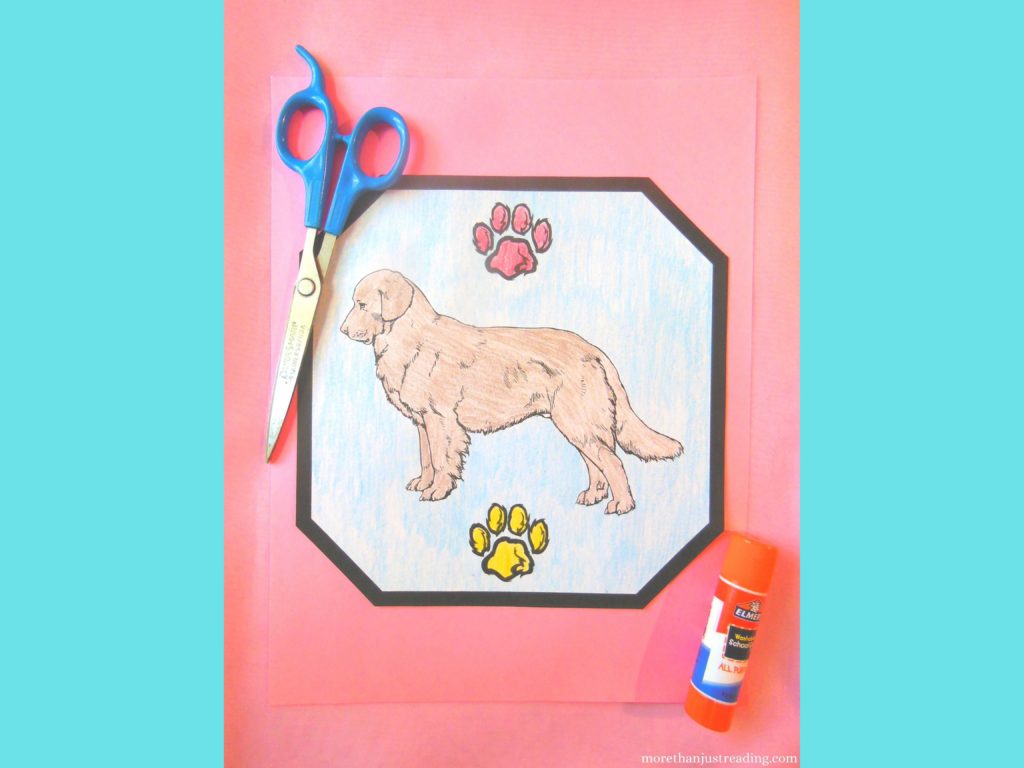 Conclusion:
So, now that you know all about this lesson, here's where you can go get it: The Poky Little Puppy Lesson on Sound. I hope it will be very helpful for your students as they learn more about exploring the world around them with their sense of sound.
For more content like this, free lesson plans, and extra teaching tips, go ahead and sign up for my weekly e-newsletter. If your students would enjoy this lesson, they will enjoy the other lessons that you will have instant access to.