I spy with my little eye, an exciting lesson on the sense of sight! Today I'm telling you all about the lesson based on the Little Golden Book, The Poky Little Puppy, for Preschool-1st grade students. It has discussion questions, the game I Spy, a Sense of Sight worksheet, a handwriting worksheet, and a Dog I Spy page for the students to complete.
All About the Lesson
Discussion Questions
The questions on the page below are for you to ask your students. They are designed to start a discussion about the story and about the sense of sight.
Game of I Spy
One student looks around the room and chooses an object but does not tell the other students what the object is. Then the student says, "I spy with my little eye something (the color of the object)." The other students then take turns guessing what the object is that the student who is it has chosen. The one who successfully guesses the object is It next.
Sense of Sight Worksheet
The students will look around the room they are in and circle all the things they can see. When they have done this, they can color all the pictures.
Interested in more sense of sight activities? Here are 7 fun sense of sight activities!
Handwriting Worksheet
Have your students practicing tracing and writing words with this sense of sight worksheet. They will be writing words that relate to the sense of sight, so you can combine learning the lesson topic with improving handwriting skills.
I Spy Worksheet
The students will look at the pictures and find the pictures that match what the list tells them to look for. When they find something on the list, they will circle it, and cross it off the list.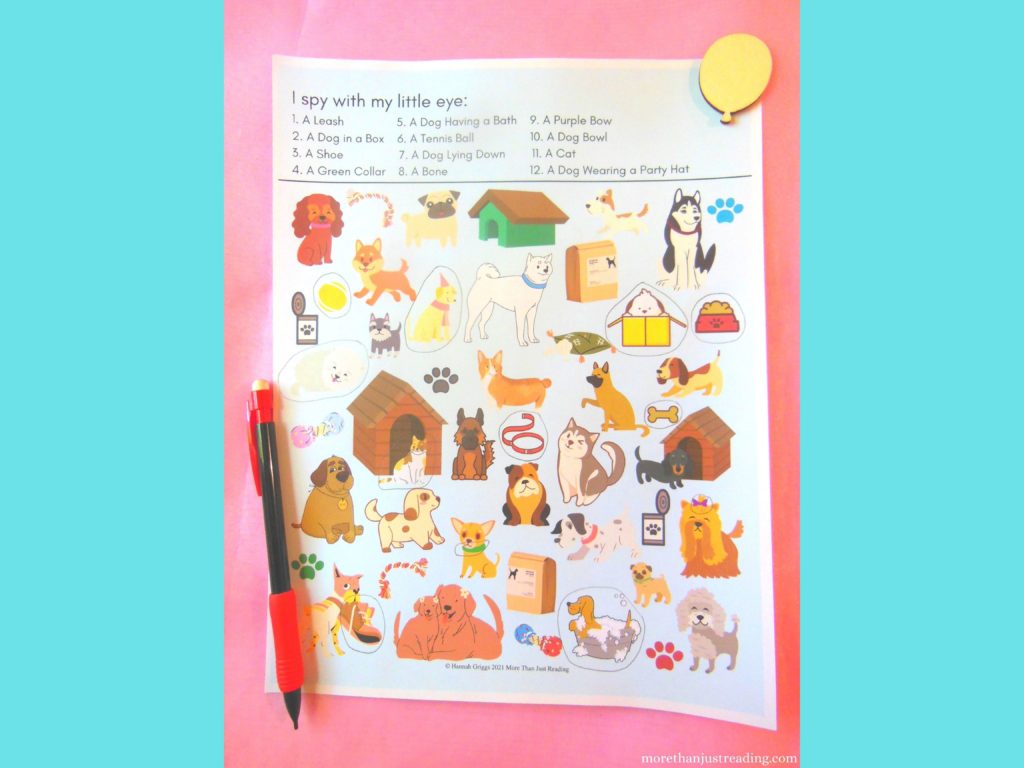 Conclusion:
So, now that you know all about this lesson, here's where you can go get it: The Poky Little Puppy Lesson on Sight. I hope it will be very helpful for your students as they learn more about exploring the world around them with their sense of sight.
For more content like this, free lesson plans, and extra teaching tips, go ahead and sign up for my weekly e-newsletter. If your students would enjoy this lesson, they will enjoy the other lessons that you will have instant access to.